Refresh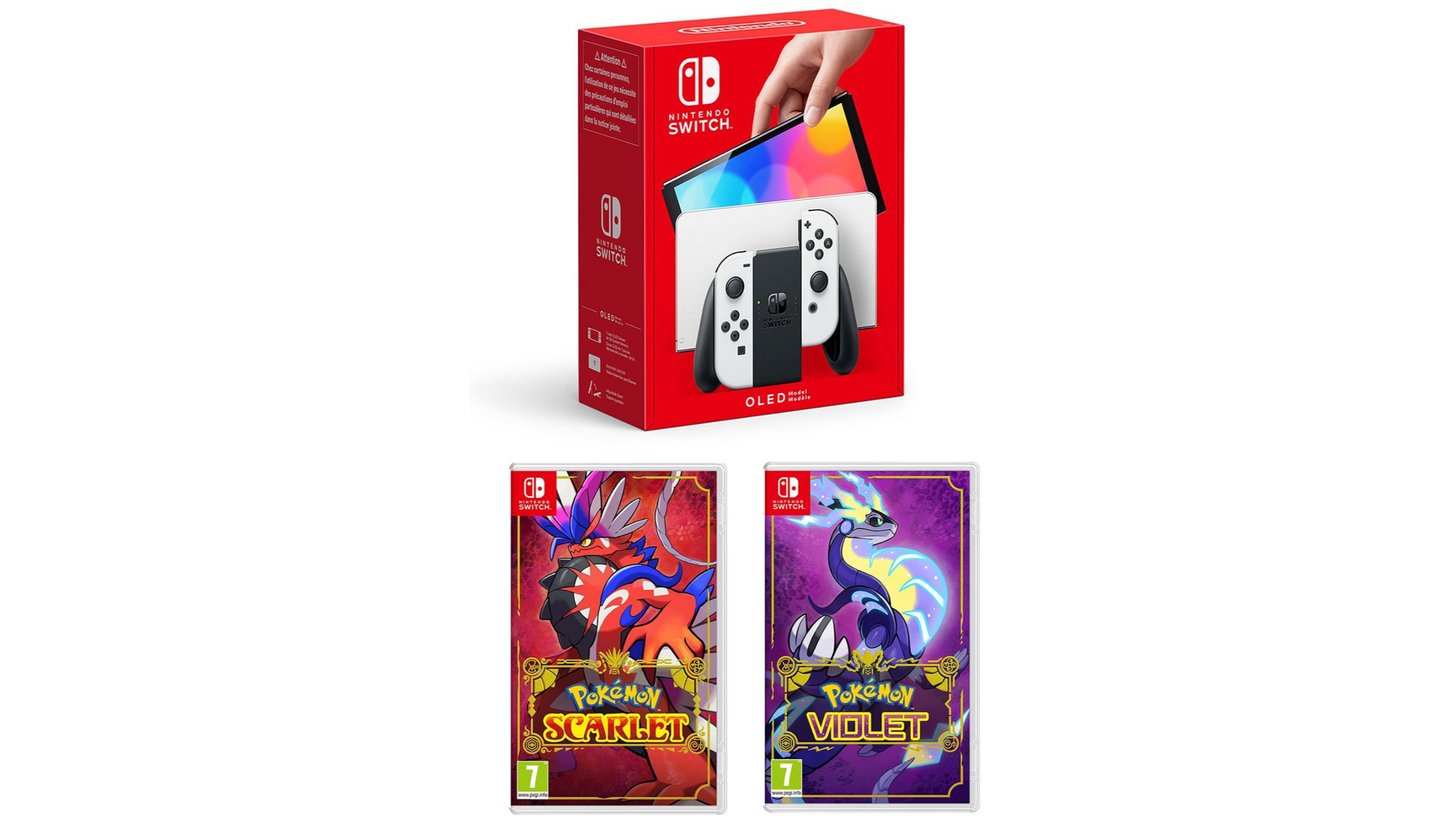 Pokemon Scarlet and Violet are undoubtably the games of the moment, and believe it or not, there's already a deal to be found on a bundle of the games (released this month) and the Switch OLED, down from £389 to £329 at Very (opens in new tab)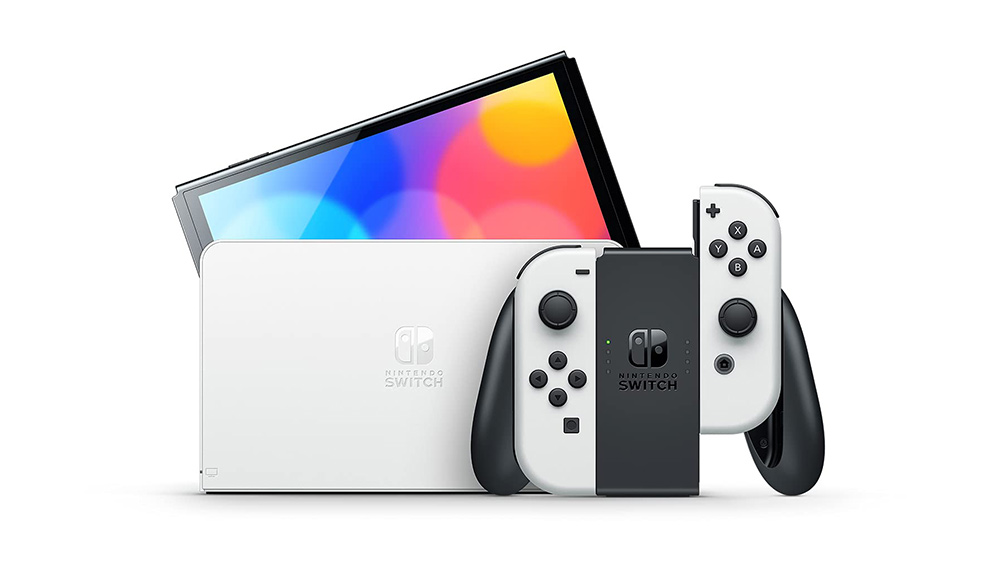 This time last year, Switch OLED deals were nigh-on impossible to find, but thankfully things are different this time. In the UK, Currys has a few deals on the latest console, including this Nintendo Switch OLED + Zelda bundle, down from £379 to £359. (opens in new tab)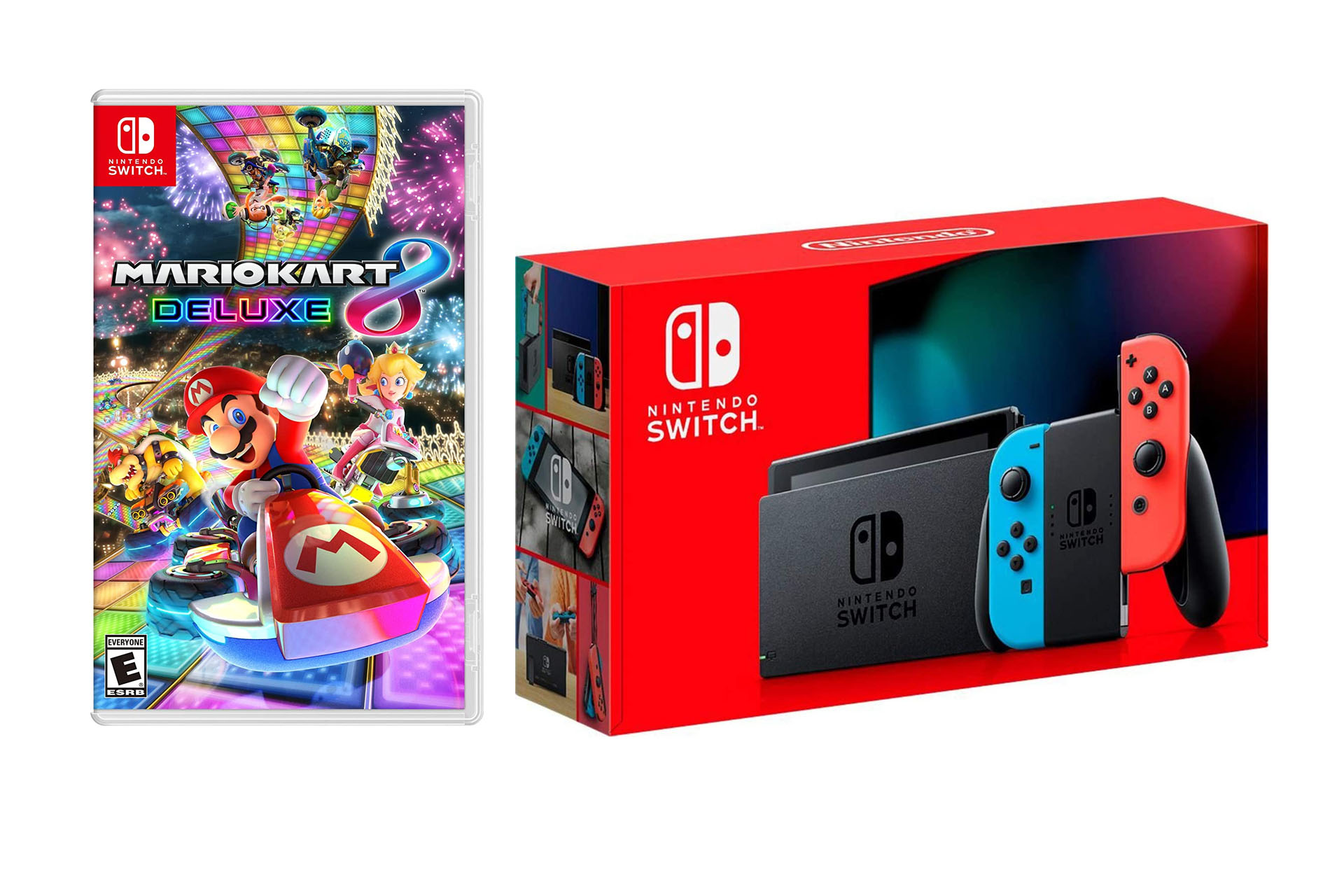 Much like last year, it seems one of 2022's main deals in the UK is a bundle with the infinitely fun Mario Kart 8 Deluxe. Right now, you can get a Switch console, Mario Kart and 3 months of Nintendo Switch online for a whopping £78 off, down from £337 to £259 (opens in new tab).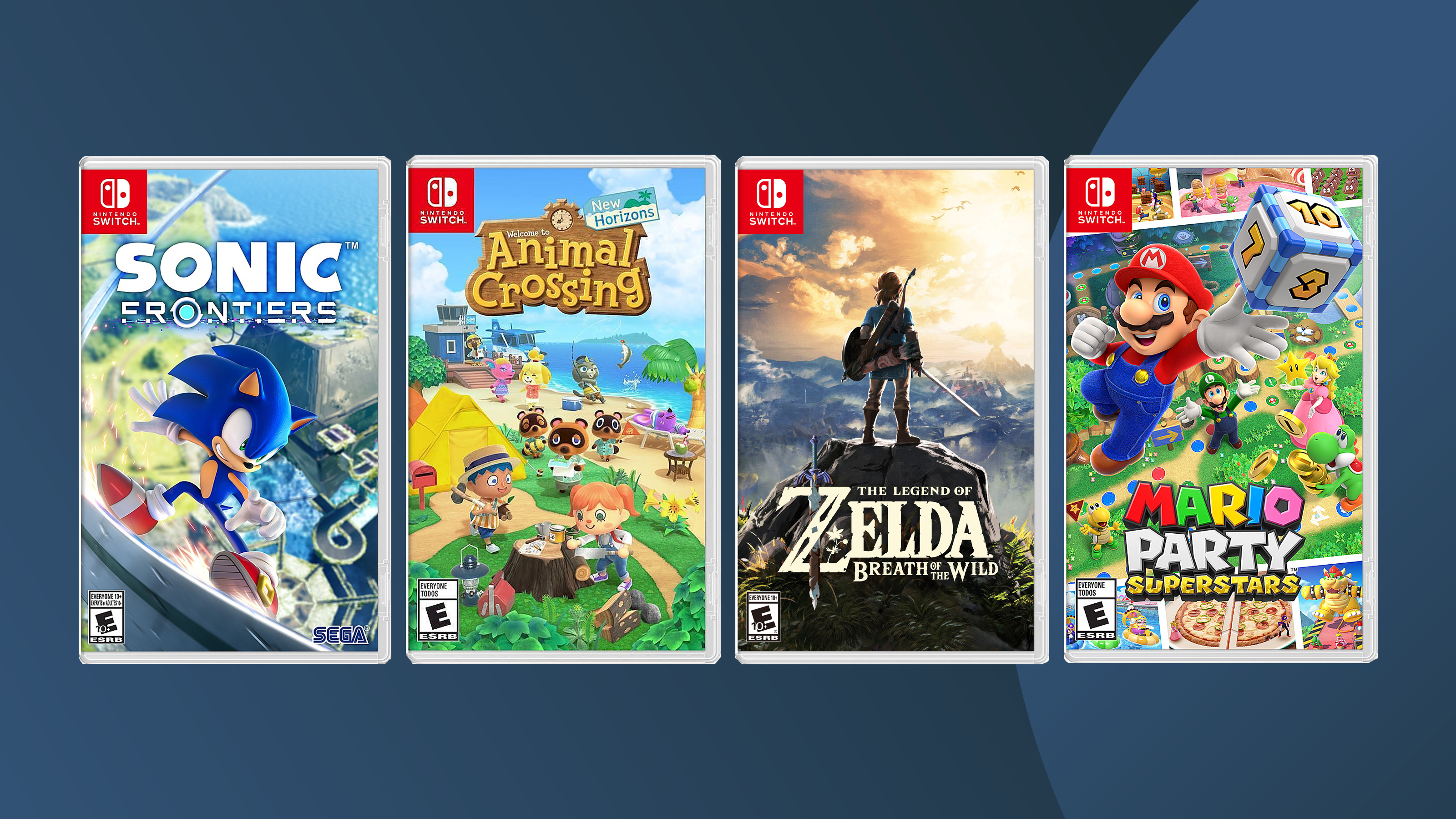 So you've got the Switch, but what about the games? Don't worry – you can find tons of awesome titles with up to 39% off at Amazon (opens in new tab).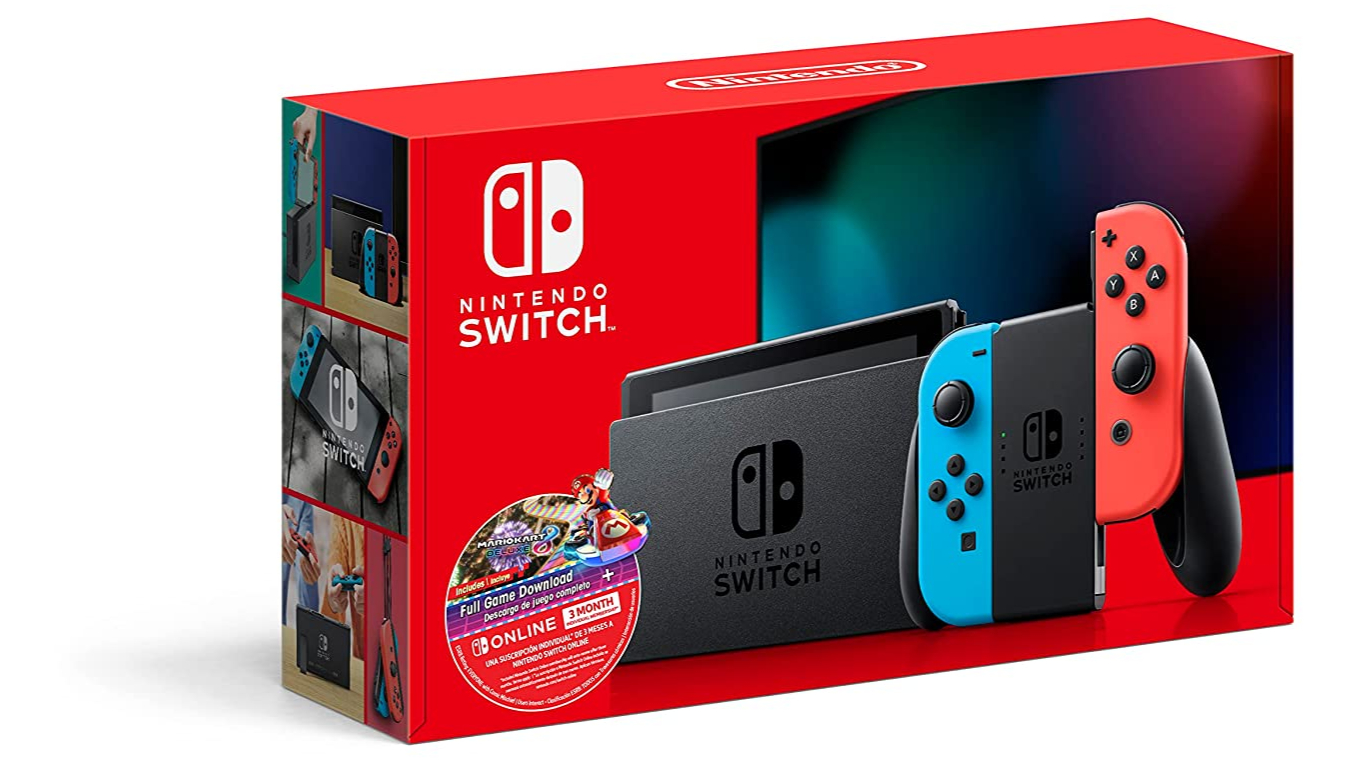 We're about to take a break from this blog in a moment, but we'll be back when the sun's come up to continue tracking for the best Black Friday Nintendo Switch deals.
For now it seems, that the Nintendo Switch Black Friday deal in the US is a bundle that gets you the original Nintendo Switch + Mario Kart 8 Deluxe + 3 months of Switch Online membership for $299 at Walmart (opens in new tab). 
The Nintendo Store also had this deal but has sold out, but Amazon (opens in new tab) and Best Buy (opens in new tab) were also running it and had stock at the time of writing, so if Walmart sells out, you've got another two options to try.
It's not a direct saving on the console, but you're getting a game and 3 months of online membership for free, and that's the best Nintendo Switch deal we've seen in the US.
The same bundle's available in the UK at Amazon for £259.99 (opens in new tab). But in the UK, there's a lot more choice in Nintendo Switch Black Friday deals, as you can see in the links above.
Until tomorrow, happy hunting.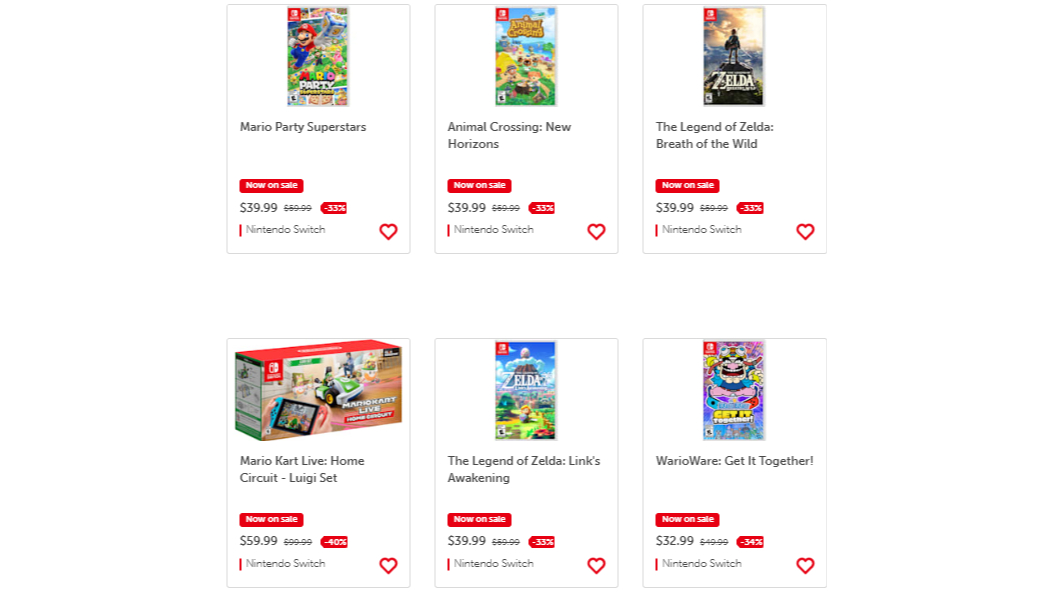 The Nintendo Store's Black Friday sale is now live in the US too. There aren't that many deals though, and none of of those free cases flying around like there are in the UK. In fact, the one Switch bundle deal has sold out (it's still available elsewhere, fortunately).
There are deals on games and accessories though, with up to 40% off (opens in new tab).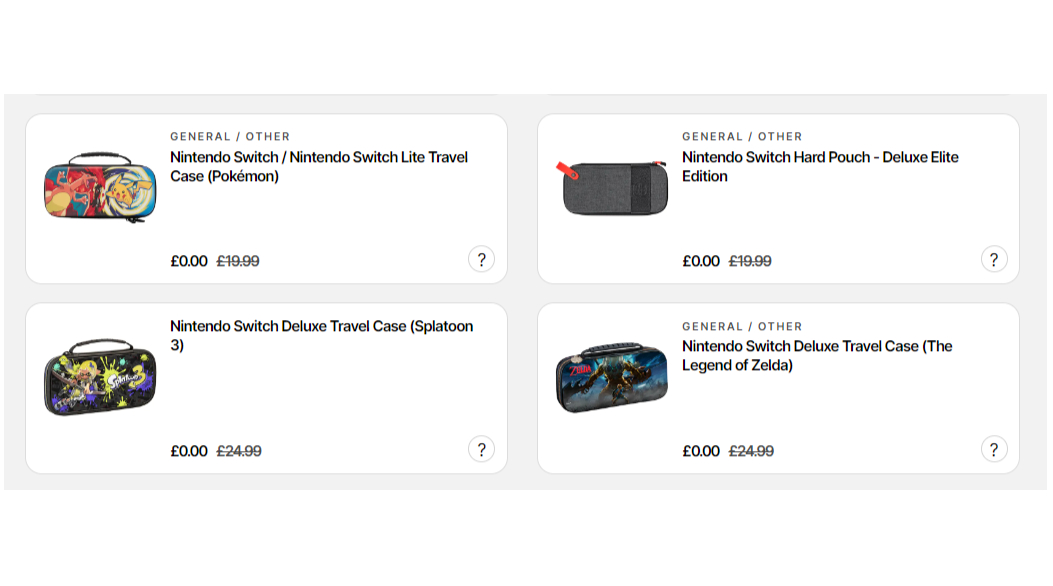 Another option to take advantage of the Nintendo Store Black Friday sale in the UK is to build your own bundle. This way you can claim a free case with any combination of console and game. This is valid for all consoles: the original Switch, the Switch Lite and the Switch OLED. There's a range of cases to choose from, and they're normally priced either £14.99 or £24.99.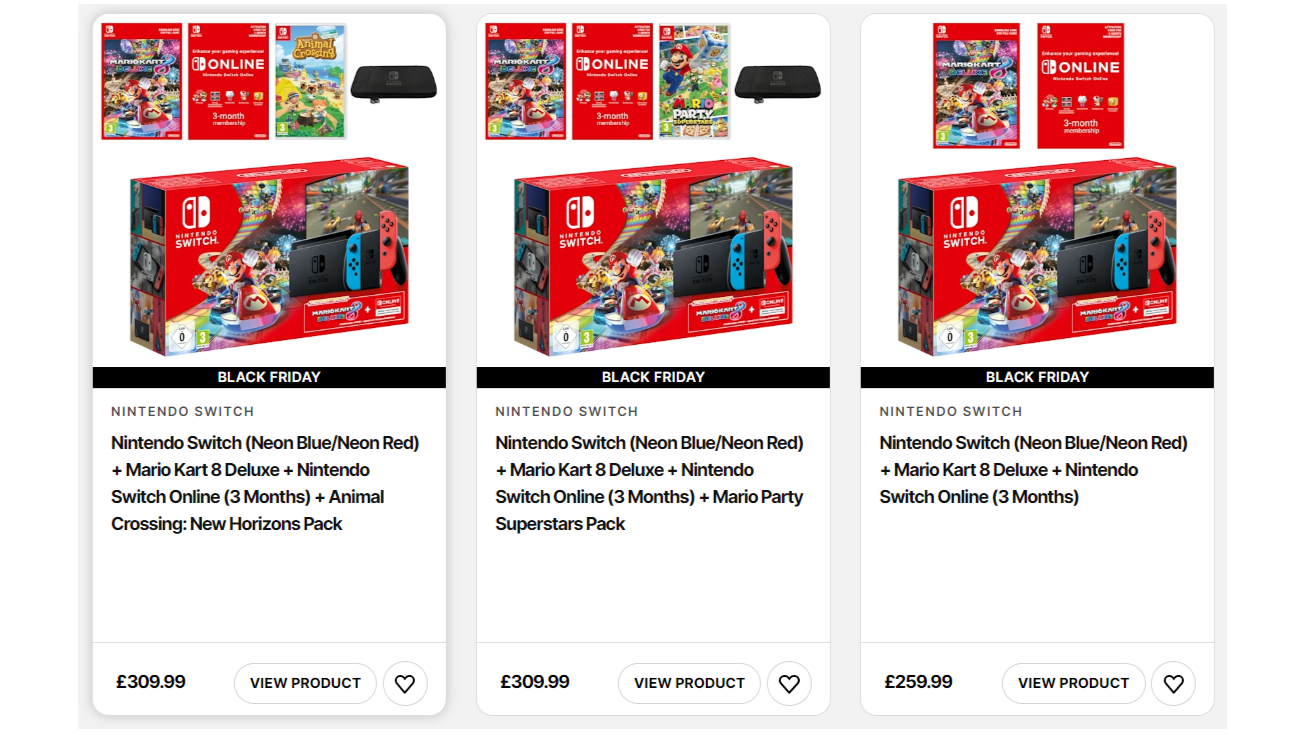 The Official Nintendo Online Store (opens in new tab)…


Read More: Black Friday Nintendo Switch live blog: Top deals on consoles, games and more