With doctor's offices and pharmacies now offering seasonal flu shots and updated COVID-19 boosters, experts are urging Americans to get both, with many saying October is the best time.
While experts say October may be an ideal window to boost immunity, they are also emphasizing the importance of getting vaccinated, period — whenever you are able. It's safe for people to get both shots during the same visit for added convenience, experts say.
White House COVID coordinator Dr. Ashish Jha told ABC News the best time to get a newly updated COVID-19 booster is "no later than the end of October for maximum protection," which aligns with flu shot timing recommendations.
The "Goldilocks moment" for the flu shot is also October, said Dr. Peter Chin-Hong, an infectious disease specialist at the University of California, San Francisco. However, anyone who gets the shot in September should still expect protection during the flu season, which typically lasts until spring.
"I think my general advice is, get it [when] it's convenient," Chin-Hong said.
Experts also say not to worry if you can't get your flu shot before Halloween.
"If you for whatever reason cannot get a flu shot by the end of October, it's not too late," said Dr. Alok Patel, a pediatrician at Stanford Children's Health and an ABC News medical contributor.
Bad flu season on the horizon?
Some experts predict that the seasonal influenza virus — following two years of mild activity during the COVID-19 pandemic — is expected to be back in full force this season.
A typical pre-pandemic year would see around 8% of the U.S. population sick from flu, according to the Centers for Disease Control and Prevention. Deaths can exceed more than 50,000, as they did most recently in the 2017-2018 season.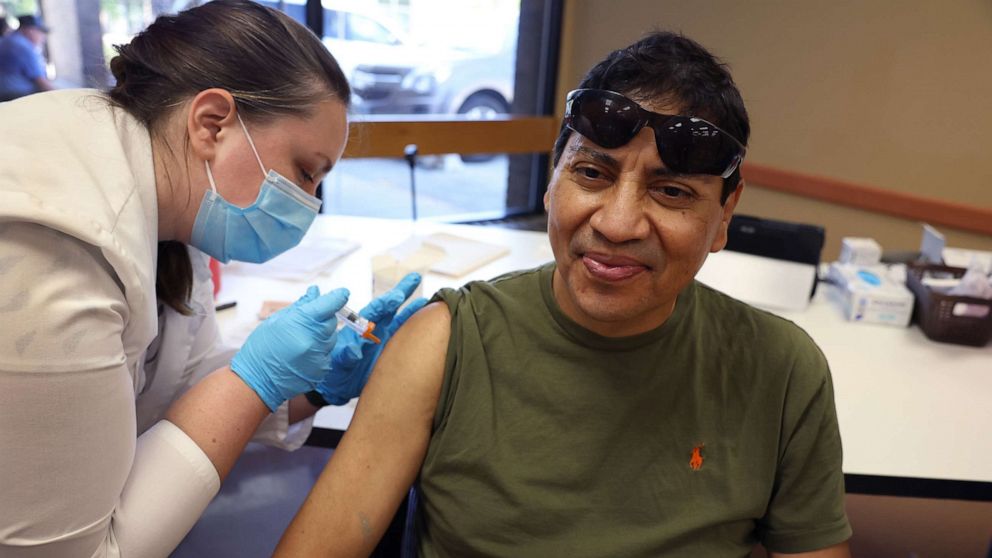 Those most at risk of severe illness from influenza are the elderly and immunocompromised.
"What we're concerned about, of course, are people who are older, over age 65. They account for about 15-17% of the population but 80% of the [flu] deaths and hospitalizations," said Dr. William Schaffner, a professor of infectious diseases at Vanderbilt University Medical Center.
But even young, otherwise healthy people benefit from the flu shot, which also lowers the risk of spreading the virus to others.
"A lower risk does not mean no risk. By getting vaccinated, you really do reduce the likelihood that you will be the dreaded spreader," Schaffner said.
Meanwhile, becoming ill with the flu can not only put a damper on holiday plans, but it also often leads to unwanted symptoms that last for multiple days.
"For anybody who's gotten the flu, it's definitely not a walk in the park," Chin-Hong said.
Getting vaccinated in October or early November is ideal because "[you want] your annual vaccination to extend throughout the winter, well through February into March, and even into April," Schaffner said.
"The only other sort of change with the timing might be for people who are pregnant," Chin-Hong said. He explained…


Read More: October the best time to get COVID boosters, flu shots, experts say